Architect Marc Torras Montfort
Berlin Chamber of Architects, No. 14756
Professional experience
2021 Change of name from Seemann Torras Architektur to MTM Architektur
since 10/2018 Member of the scientific committee Europan Germany
since 01/2014 Co-founder of the architectural office Seemann Torras Architektur
2011/2013 Freelancer with Friedemann Rentsch Architect
Education
Studies at the ETSAV - Technical University of Catalonia
Studies at Chalmers tekniska högskola in Sweden
Languages
Spanish, German, English, Catalan
Co-founder Annelie Seemann has left the office Seemann-Torras Architektur as a partner after 7 years of successful collaboration. Marc Torras Montfort continues the architectural office as owner under the name MTM Architecture.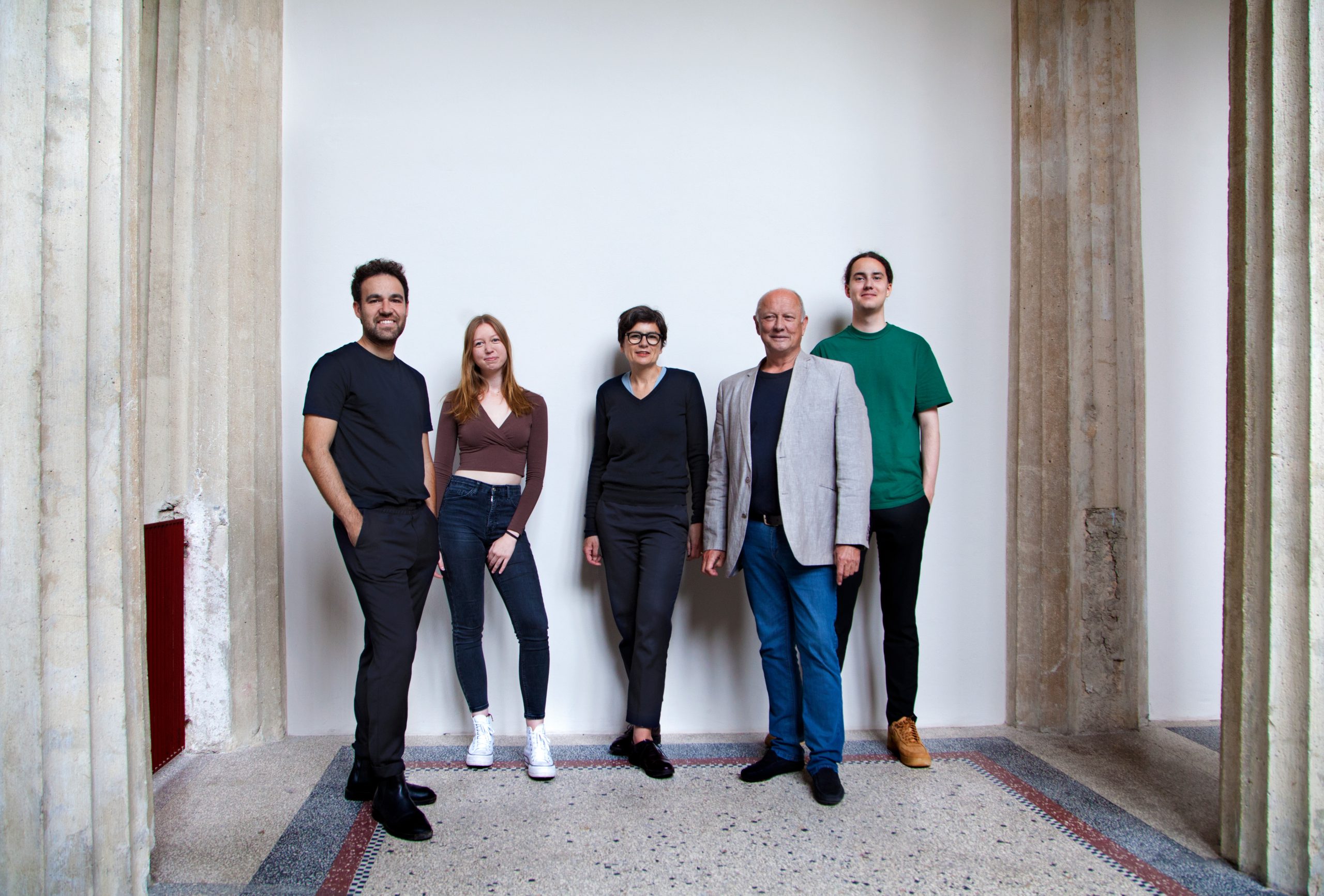 Marc Torras Montfort - Alica Weinert - Silvia Rottenberger - Peter Krakowsky - Niclas Müller
Following a high quality standard, we at MTM attach great importance to the conscious handling of existing buildings, which we first secure and then carefully modernise. The new should not compete with the old, rather the value of the existing should be underlined, complemented or developed by a counterpoint to a new whole.
With sensitivity and restraint, we create special, timeless atmospheres that do justice to the respective location. The use of traditional and above all regionally typical craftsmanship forms the basis of our work.
Peter Krakowsky - Site manager
Alica Weinert - Architecture
Silvia Rottenberger - Architecture
Christof Schubert - Architecture - Collaborations
TGA-Planner - IB Loose
Structuralengineering - Engineering office for structural analysis and redevelopment planning
Fire protection - Judith Kay